Quality Manager
Quality Manager
South East
Up to £50,000
About the Client:
Our client, specialists in the Fire industry, are seeking a hardworking and passionate Quality Manager based around the South East area to join their team on a permanent basis.
The Role:
Ensure all processes required for the Quality management system are maintained.
Maintain the Quality Manual, Technical Construction Files and Product Document Registers.
Report the performance of the Quality management system and KPI's to top management.
Coordinate activities for continuous improvement.
Management Representative as defined by ISO9001:2015 and EN/ISO/IEC80079-34-2018
Support the Quality Inspectors, including Sub-contractors, to ensure that products and processes comply with the relevant requirements.
Complete NCMR forms, report issues to suppliers and ensure timely completion of corrective actions from suppliers.
Ensure that customer requirements are reported throughout the company.
Complete customer specific information requests and vendor surveys.
Conduct external quality audits, visiting vendors at various locations including Vietnam.
Conduct Internal Audits, manage Internal Quality Auditing Plan to ensure timely submission of audit reports from internal auditors, closing out audit findings and establishing corrective actions.
Liaise closely with key customers in order to clearly understand and manage the customers' expectations in terms of quality, design, manufacture and testing.
Conduct failure analysis in relation to product return, customer complaint and production using data obtained from the Engineering team.
Provide Engineering Documentation for the manufacture of all products, to include Build Standards, Parts Lists, Test Specifications, Process Flow diagrams etc. and manage any updates accordingly.
Ensure engineering reports and investigating customer complaints are created. Feedback findings and corrective actions to customers and record customer complaints.
Create and maintain Company Quality documentation, such as Quality Manuals, Quality Procedures and other Manufacturing Drawings, labels and documents.
Ensure registers of products for which company sub-contractors are maintained.
Ensure registers of products manufactured by company sub-contractors are maintained.
External Liaison: OEM Customers, Suppliers, Service Providers, Notified Bodies, Test Laboratories
Complete regular reports, reviews and management summaries including review and analysis of monthly KPI's and statistical data.
Provide easily accessible means to all soft and hard copies of all production data through logical document filing/library.
Contribute as a staff member to the total management of the business and the objectives of the company business plan.
Qualities Required:
Previous experience in similar role required.
Candidates need to have experience of running a quality management system to ISO 9001 in similar environment.
Self-proficient with strong work ethic and good organisational skills.
Adept computer skills including excel and word.
Self-motivation to work unassisted and make key decisions when required.
Interpersonal skills - Self-confidence and diplomacy to liaise internally & externally with key suppliers.
Excellent communication and administration skills.
Positive attitude to change for improvement.
Excellent organisational and planning skills.
Ability to make decisions based on information gathered (problem solving skills)
Computer literacy, use of Word, Excel, Access, Visio, Adobe & AutoCAD
General knowledge of other departmental functions.
A willingness to help in other departments to train and educate regarding quality procedures.
Apply
Your application has been successfully submitted.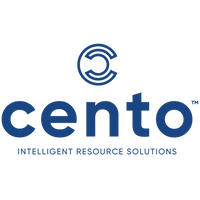 Recruiting Global Talent