Specialist Systems Works Coordinator
Specialist Systems Works Coordinator
South East
Up to £27,000 + 23 days holiday plus bank holidays, work from home available
About the Client:
Our client, specialists in the Fire and Security industry, are seeking a hardworking and passionate Coordinator based around the South East area to join their team on a permanent basis.
The Role:
Taking frontline calls from Customers, being the initial point of contact and resolving the customers' query.
Ensuring the Customer receives a Memorable, Outstanding, Unique, Service Experience.
Scheduling Works/Remedial jobs.
Ensuring all visits are booked efficiently in accordance with company procedures, maximising engineer/subcontract utilisation and efficiencies.
Ensure that engineering data receive from handheld device is professional and compliant.
Raise subcontract orders in line with company procedures.
Request equipment for engineer's van stocks when required.
Assist with maintaining works management database.
Able to work to strict deadlines and reporting.
The ability to understand and work to KPI / SLA's set both internally and externally.
Accountable for:
Maximising the use of engineering working hours.
Maximising margin on the jobs where possible.
Ensuring that all calls/actions are processed with maximum levels of detail.
Maintain a commercial focus to continue to reduce non-productive time.
Qualities Required:
Ability to communicate fluently with customers, manufacturers & internal staff.
Ability to resolve customer related issues.
Ability to work as a positive team member.
Ability to prioritise workloads to meet agreed deadlines.
Must excel in delivering quality customer service and exceeding the customers' expectations every time.
Product and parts knowledge (On going)
Fully competent with service management / Service-related operating systems
IT conversant
Able to operate Excel with a minimum of beginner level (to be determined at interview stage)
Standards: (Must show a basic understanding)
ISO 9001, ISO14001, ISO18001
Company Integrated Management System Manual
LPS 1014 (BRE)
LPS 1204 (BRE)
BAFE SP101
ANSUL R-102
Apply
Your application has been successfully submitted.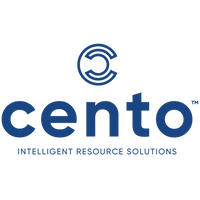 Recruiting Global Talent