Technology Project Manager
Technology Project Manager
South West (Home Based)
Up to £45,000 + Car Allowance
 About the Client:
Our client, specialists in the Fire and Security industry, are seeking a hardworking and passionate Technology Project Manager based around the South West area to join their team on a permanent basis.
The Role:
To manage any technology projects around the UK and EU.
Take full ownership of technology projects allocated to you.
Define project tasks and resource requirements and plan and schedule project timelines as well as tracking project deliverables using appropriate tools.
Work with technology sales and design team to develop & produce full scale project and design plan.
Use the appropriate tools to manage and control project work, (Gantt charts, Kanban, RAID logs & budget tracking).
Assemble and coordinate project staff as well as installation & commissioning activities carried out in a controlled manner and in accordance with the company's documented procedures. To act as the focal point in all matters of design & development.
To take full responsibility for the Health & Safety on the projects including regular reporting, organising toolbox talks etc. and attending clients Health & Safety site meetings.
Assist with the management on a daily basis the project resource allocation to ensure progress and attendance.
Issuing monthly variations and applications for large projects in line with the company procedures.
Ensure the correct paperwork/certification is completed for each project.
Carry out quality audits for projects you are managing.
Ensure installations are carried out to the company's requirements and to the relevant standard.
Ensure creation of and distribution of project status reports.
Monitor labour requirements for projects which you are assisting managing.
Customer liaison.
Ensure all information from the installations and commissioning's for operation and maintenance manuals are supplied for each project.
Attend site meetings when required.
Monitor and upkeep health & safety requirements for each project.
Monitor quality and quantity of equipment used for each site.
Monitor programme of works making sure that we meet deadline.
Monitor and control the other commissioning engineers allocated to your project.
Book accommodation and travel for Project Consultants.
To carry out any other job specific duties as deemed appropriate by your line manager.
Ensure applications are sent in on time in line with project dates.
Manage the Project Handover to support at least seven days after project completion.
Ensure all project documentation is up to date.
Ensure your project is completed in line with handover margins.
Ensuring all client change possesses are managed and adhered too.
Qualities Required:
Qualification in project management or equivalent with experience on managing technology projects.
Conversant with the products and systems specified and conversant in respect of new technologies as well as technical and regulatory standards.
Knowledge of both theoretical and practical aspects of project management.
Critical thinking and problem-solving skills.
Planning, organising & monitoring work to tight timescales, deadlines & manage within a pressurised environment keeping the project on track, by negotiating effectively and able to influence & persuade throughout all levels of hierarchy.
Good business acumen with budget planning and administration skills.
The ability on positive decision – making and display initiative with attention to detail.
Good communication skills, verbal & written & conflict management skills as well as customer facing skills and presentation.
To be computer literate and proficient in all core Microsoft packages, MS Project is an advantage.
Influencing and leading and the ability to form good working relationships with colleagues, customers and external influences.
The ability to delegate as and when required and create teamwork. Negotiation skills & the ability to drive the project and deliver/succeed.
Good time management skills are a requirement.
Adaptability and initiative is a requirement.
Previous experience of working within the technology industry.
CSCS card (or equivalent)                     
Apply
Your application has been successfully submitted.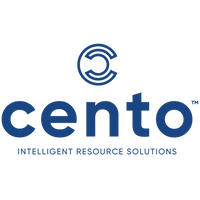 Recruiting Global Talent